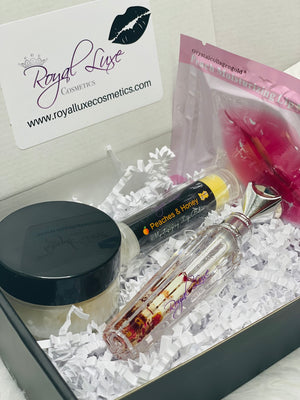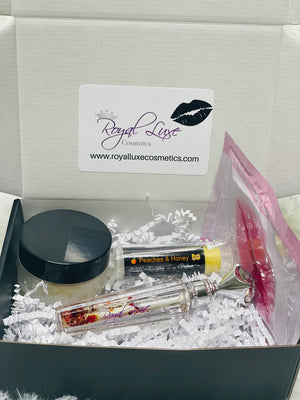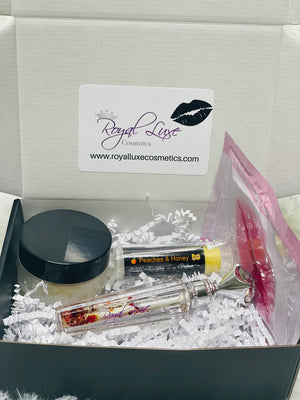 Essential Lip Care Kit
Our essential lip care kits come with our highly rated peppermint rose lip oil, honey coconut lip scrub, honey and peach lip balm, and a peach lip mask. 


Start by using the lip scrub to renew the delicate skin of your lips. A small amount goes a long way. Massage scrub ok then lips in a circular motion for 3 minutes. Then, apply the lip mask for 15-20 minutes. No rinse necessary , massage remaining essential ingredients into your lips. Always apply lip balm prior to the lip oil. Remember: oil locks in moisture. If you apply the oil on bare lips, it will just lock in dryness and we do not want that!