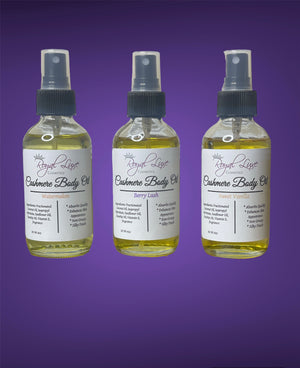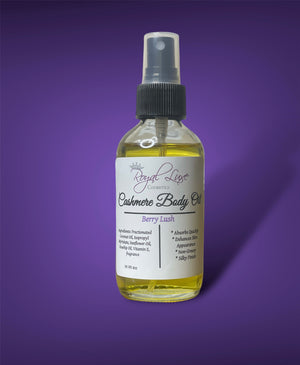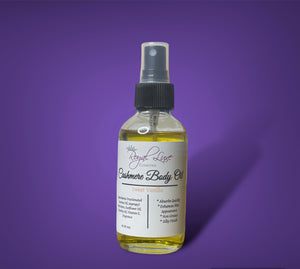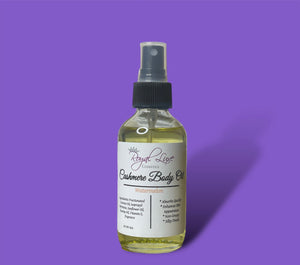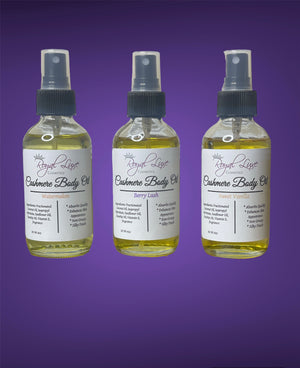 Cashmere Body Oil
Dry body oil is a type of skincare product that offers the moisturizing benefits of traditional body oils without the greasy or oily feeling on the skin. It's designed to absorb quickly, leaving the skin feeling soft, smooth, and hydrated without any residue. 
The term "dry" in dry body oil refers to the fact that the oil absorbs rapidly into the skin, without leaving behind a slick or oily texture. This makes dry body oils popular among those who want the benefits of hydration and a healthy glow without the inconvenience of traditional oils that might stain clothes or feel heavy on the skin.

Dry body oils are the GOAT! It does not leave a greasy feel after you apply it. If you want the benefits of a body oil, but not the greasy mess traditional body oils leave behind, try a dry body oil! 🥰 💋 
Can be used after a shower/bath and/or after moisturizing yo lock in hydration and moisture. 
As with any skincare product, it's essential to consult your medical care provider prior to using. Read the product label and do a patch test before applying the dry body oil all over your body, especially if you have sensitive skin or known allergies to certain ingredients.